Film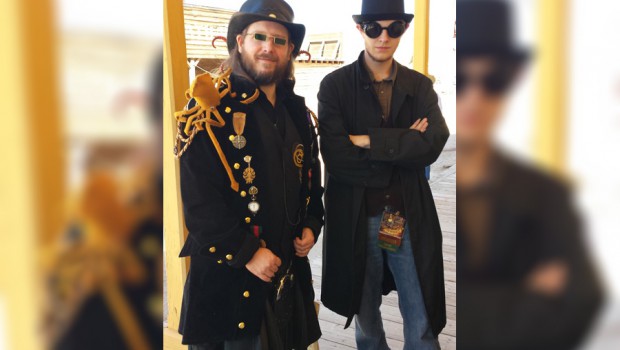 Published on February 7th, 2015 | by EN ADMIN
0
Hal C F Astell
Hal C F Astell is the creator of the "Apocalypse Later" film blog and has authored fascinating books on  cult films topics (see them HERE.) He is a walking encyclopedia of film knowledge and is hugely involved in the Arizona and California pop culture scenes, especially in the areas of filmmaking, Steampunk, and local writers.
Hal also contributes to The Nameless Zine and the WOD newspaper and webzine.  He is a founding member of The Arizona Penny Dreadfuls steampunk group and is one of the "Awesomelys" from Phoenix Comicon's popular "Awesomely Awful" panels.
Using his vast knowledge of cinema, Hal is called on to program film festivals like the annual Wild Wild West Steampunk Convention, Phoenix FearCon, San Diego Comic-Fest, San Diego's Gaslight Gathering event, as well as several other local pop culture conventions.
Hal is usually the only guy in the room wearing a kilt.
Websites:
Amazon Books:
Facebook: