Comics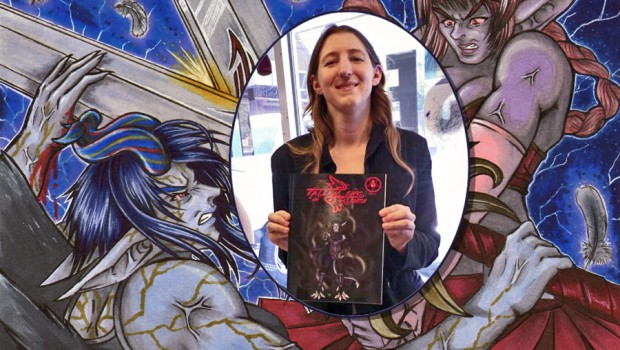 Published on March 21st, 2015 | by EN ADMIN
0
Heather (H.L.) Martin
Heather Martin (AKA H.L. Martin) is the talented writer/artist behind Fallen, Inc., an independently published comic series about a demonic turf-war, where demons pose as human "paranormal exterminators."
Heather started the Fallen, Inc. project in 2009 and has been a part of the Arizona comic creative scene ever since. She's often one of the only female creators you'll find at local conventions and comic shop events.
Heather's books are darkly humorous and the demonic universe she's created is very well thought-out and researched. Although this creator is quiet and unassuming, she is passionate about her work and has even been known to cosplay as characters from her stories.*
Websites:
Facebook:
facebook.com/pages/HL-Martin/227494907291068
Twitter:
* Some content originally published on NERDVANA.