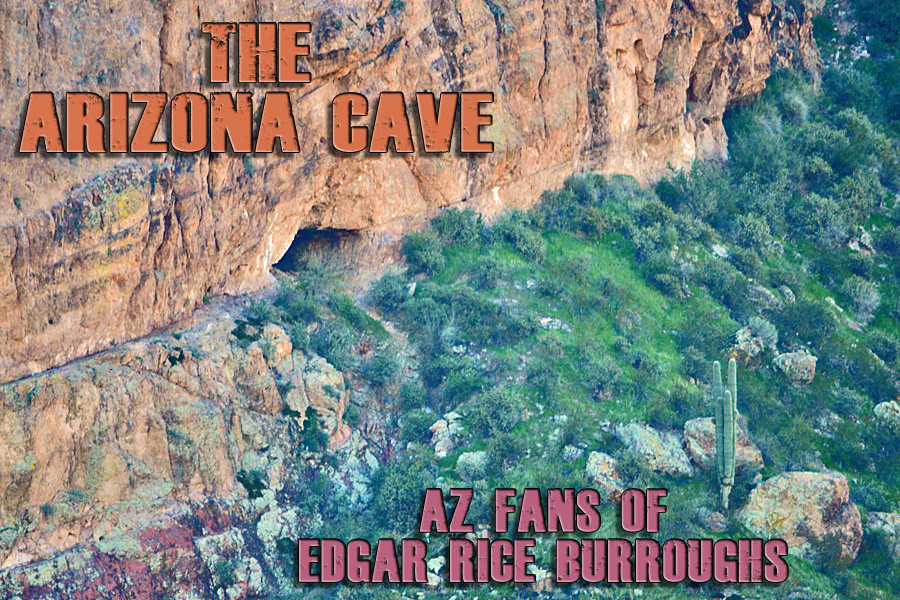 The Arizona Cave
"I can only set down here in the words of an ordinary soldier of fortune a chronicle of the strange events that befell me during the ten years that my dead body lay undiscovered in an Arizona cave."
– Edgar Rice Burroughs, A Princess of Mars, Chapter I On the Arizona Hills, February 1912
'The Arizona Cave' celebrates AZ's unique connection to the great-grandfather of modern popular culture, Edgar Rice Burroughs. In one way or another much of contemporary pop culture stems from Burroughs' stories, and it all began when John Carter entered a mystical cave "on the Arizona hills."
Below you'll find a myriad of links about Burroughs, his writing, history and the countless artists, writers and science professionals he has inspired and influenced. Enjoy discovering John Carter of Mars, Tarzan of the Apes and the many fantasy worlds of Edgar Rice Burroughs!
FOLLOW 'THE ARIZONA CAVE' ON FACEBOOK AND TWITTER!
Edgar Rice Burroughs
Life on Mars
Percival Lowell
Videos
Audio
Important ERB Links
Recommended Books
Discover "A Princess of Mars" FREE!
Must Read Articles